Bleeding during the first months of pregnancy is usually innocent, and there are various possible causes. In case of bleeding during the start of a pregnancy, in over half the cases it is not a miscarriage. The bleeding will stop automatically.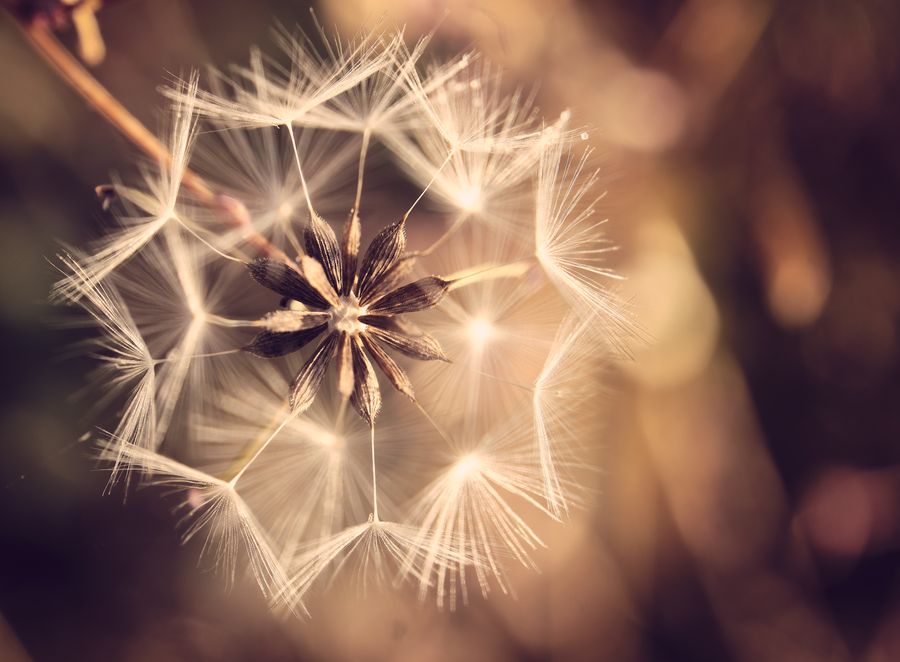 Bleeding during the start of your pregnancy
A common and innocent cause of bleeding during the early stages of your pregnancy is the implantation of the fertilised egg into the uterus. Increased circulation of your uterus (cervix) can also cause bleeding, this usually happens after intercourse or after (hard) bowel movement, and is not harmful for the pregnancy. More rare causes are a polyp, a uterus infection (such as chlamydia), or an ectopic pregnancy. In the latter case, bleeding often occurs in combination with intense stomach pains. Bleeding indicates a miscarriage in no more than half the cases.
Miscarriage
A miscarriage is the loss of an (early) pregnancy. There are different kinds of miscarriages, depending on the phase of the pregnancy during which the miscarriage occurs. In case of a very early miscarriage, the growth has already stopped early in the pregnancy, and no embryo has developed. During this stage, the ultrasound will only show the amniotic sac. If the miscarriage occurs a little later, the growth will have continued, and the embryo will be visible. However, the embryo will not have any heart activity, and it is usually smaller than indicated by the pregnancy duration. These forms of miscarriage can go unnoticed.
In case of fierce cramps, which can be compared to contractions, and bright red bleeding with clots, the chance that the pregnancy will end in a miscarriage is significant. Once the foetal tissue has left the uterus, the pain and the bleeding will stop.
A miscarriage cannot be stopped or prevented. The cause of a miscarriage is almost always a deviation in chromosomes that usually originates when the egg is fertilised. This will disrupt the development of the embryo, so that it cannot keep growing and will be disposed.
Vaginal bleeding and menstruation-like cramps can be the first signs of an impending miscarriage. Fortunately, about half the women who experience bleeding do not have serious problems, and the pregnancy will continue without complications. Pregnancy symptoms, such as tight breasts and morning sickness, will usually decrease right before a miscarriage.
Chance of a miscarriage
A miscarriage is relatively common. It occurs in 1 in 10 pregnancies. The chance of a miscarriage increases with age. If you have a miscarriage once, it does not mean that you will have a higher risk of a miscarriage during your next pregnancy
Once a miscarriage has been determined and you have not started bleeding yet, you can wait for things to take their natural course, or you can be referred to the gynaecologist.
Waiting for things to take their natural course is not dangerous, after a while your body will get the miscarriage started and you will start bleeding. However, it is not possible to predict how fast or when this will happen. This can be emotionally taxing. That is why it is also possible to be referred to a gynaecologist to remove the pregnancy. There are two possible methods: with tablets (misoprostol) to trigger the miscarriage, or with a curettage, which is a small procedure to remove the tissue from the cervix. We will discuss the advantages and disadvantages of the options with you, and decide on the best option.
After the miscarriage
The physical recovery after a spontaneous miscarriage or a curettage is usually fast. For 1 or 2 weeks there can be some bleeding and/or brown discharge. The next menstruation cycle will start after about 4-6 weeks. For a lot of women (and their partners too), this is an emotionally taxing time. Feelings of guilt, grief, disbelief, anger, and a sense of emptiness are common feelings after a miscarriage. Everyone deals with a miscarriage in their own way, including the time it takes to emotionally process a miscarriage. When you and your partner are ready for a new pregnancy and you get pregnant, we will plan an early ultrasound with you, around 6-8 weeks in. It is not dangerous to get pregnant again right after your miscarriage.
When to call in case of a miscarriage?
Severe loss of blood: prolonged and more than during a normal menstruation. You also need to call when you experience complaints like dizziness and fainting.
Persistent complaints: when the pain in your belly gets worse instead of subsides and the loss of blood continues as well, the miscarriage may be incomplete.
When you have a temperature of 38.0 (100.4 F) or higher.
When you are worried and/or you have questions.
In all of these cases, you can always call the emergency number as well.
Emotional impact
Many women go through an emotional rollercoaster after losing their early pregnancy. A miscarriage often has a bigger impact than they realise, and this goes for both the women and their partners. The miscarriage can make you reconsider your ideas for the future, for example. The loss suddenly puts an end to all your plans and fantasies about your child. Perhaps you wonder why and how it all went wrong. The fact that a miscarriage happens because, very often, something was already wrong from the onset of the pregnancy, can be a comforting thought. It means that the miscarriage had a logical and natural cause. Nevertheless, apart from this factual reason, you may think that you could have done something to prevent the miscarriage. No matter how real and understandable your emotions are, feeling guilty should not be one of them. Another thing that is good to know is that there is no time limit for grief or sadness. Everybody experiences a miscarriage differently. And everybody deals with it in a different way. Give yourself the time and whatever else you need. The tips below may help.
Tips for coming to terms with a miscarriage
Take your emotions seriously. Emotions can take all shapes and forms: sadness, want or missing, guilt, disbelief, anger, a feeling of emptiness. You can also feel resignation or even relief. Yes, you can. All emotions and feelings are valid.
Talk about them. Maybe with a friend, with your partner, with your sister or a neighbour. Or with other parents who have gone through the same. And, of course, you are more than welcome to talk with your obstetrician.
It's also good to realise that your partner will probably experience and cope with the miscarriage differently than you. That's normal. Being able to talk about it, with each other and with others, is important and helps.
Do what feels right for you. At the time that feels right for you. You can put a beautiful ornament on a bookcase. Plant a tree in your garden. Choose a piece of jewellery as a remembrance. Write a letter to your unborn child. Burn a candle. Or do something entirely different, but choose something that feels right for you.
Read about the topic. Write about it. There are private groups on Facebook where you can add posts about your experiences, such as the group Miskraam Mama's. You can consider writing down your feelings in the book 'Als je je kindje verliest in de zwangerschap' . The open questions and suggestions can help to come to terms with your loss.
Tell your living child(ren) about what happened. There are several nice picture books that you can read to or with young children.
And what if you notice that your energy level stays low? Or that you cannot stop brooding? Then it would be good to find some professional help to cope with losing your child during the pregnancy. This is not a topic to neglect. Again, seek the support that feels right for you.
The website www.miskraambegeleiding.nl offers some free, practical tools:
A checklist to see whether your complaints are related to your miscarriage.
Tips and a practical step-by-step plan to tell your living child(ren) about the miscarriage.
Suggestions for talking comfortably and positively with your partner about the subject.
And many stories from women who have gone through one or more miscarriages.